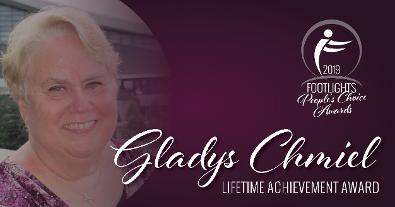 Gladys Chmiel is a professional actress & vocalist working in the Milwaukee/Chicago region.
Alongside a myriad of theatrical appearances, she has worked with the Renaissance Theaterworks, Milwaukee Chamber Theatre, First Stage Milwaukee, & has been featured in both television and film projects.
Gladys has also appeared in print layouts, commercials (including the Wisconsin State Fair and the Wisconsin Department of Tourism), and many industrials (including Kohls and Walgreens).
Recent News

Gladys just finished a successful run of Sherlock Holmes and the Christmas Goose at the Brumder Mansion Theatre and looks forward to all that 2020 will have in store.
Additionally, the full film The Splinter Palace is now available for viewing, you can check it out here -